Building Blue Prints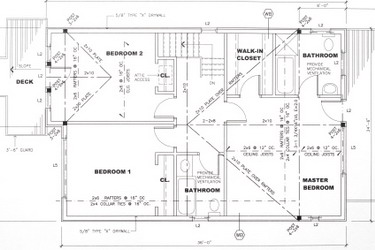 Providing building blue prints to the AEC community is what we do best. We have been supplying engineering firms, architectural firms and contracting companies with professional CAD services since 1995.
Our team of CAD drafting technologists will take your:
- old marked up plans
- sketches
- designs
- ideas
and transform them into high quality CAD construction blue prints that will be detailed specifically for your needs.
All aspects of the drawings will incorporate proper line weights, line styles, text fonts, layers, borders, etc., that are specific to how you want your building plans to look.
Your plans will be completed to your company standards or, if you prefer, to CAD standards specific to your industry.
Whether you need AutoCAD house plans or commercial construction AutoCAD blueprints, our CAD drawing service is here to meet your needs.
Have a look at what our clients are saying about our building blue prints:
We're here to serve you and give you exactly what you are looking for in your building blue prints.

A Typical Building Plan Conversion Project:
Many times we receive rolls of old plans from a client that need to be transformed into crisp professional looking CAD drawings. The plans we receive are as small as 8 ½" X 11" up to as large as 36" X 48".
The first thing we do is review the original drawings to arrive at an approximate price. On many of the large projects we do, we typically ask our client's to send us a fraction of the drawings, say 10% that are representative of the whole project in order to determine a fairly accurate estimate.
Once a price and time frame for the project is agreed upon we will request the remainder of the drawings to be shipped to us. Typically for large projects of 200+ sheets, we will pay for shipping, both ways across Canada and most of the United States.
We will then scan the original plans into raster format using a large format scanner. This safely backs up the old and sometimes decaying plans, into a digital format – as to "preserve" the original data. This also gives us an underlay to be used in AutoCAD for redrawing the original drawing to scale.
Next we sift through all the original drawings sent to us; making note of any amendments, updates, building renovations and markups by the contractor or owner since the building was originally built. This phase of our assessment is crucial to ensure the blueprints are reproduced as a complete and up-to-date set of plans that reflect the building's current state.
All aspects of the building, including structural, architectural, mechanical, electrical, civil and site works, can be included at the client's request. In other words, if you want all disciplines of the building reproduced in CAD format or only a few, we will accommodate exactly what you want.
We will then undertake the task of converting your plans into professional CAD building blue prints; completed to your specified standards.
We have completed millions of square feet of plans for clients across North America. You can be rest assured that your project will be handled by professional and experienced technologists.


Click here for more info and our CAD GUARANTEE
House Blueprints

At Cadtech Design we can help you with your house blue prints.  Since 1995 we have been providing computer drawing blue prints and drafting services (CAD) to architects, engineers, contractors and residential builders throughout North America.
You may also be interested in:
We have worked on numerous house plan projects for home owners, as well as architects and home design specialists.
Whether you are looking for luxury house floor plans, custom home floor plans or unique house plans such as Victorian, Bungalows, Mediterranean, Split Levels, Country Homes, Ranch house plans and more, our drafters will work with your ideas to develop a set of plans that suits your style and geographical location.
Or, if you already have a set of plans that you need to modify, we can also help you.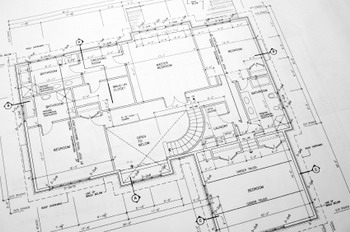 Our CAD technicians can take your set of existing plans, ideas and concepts and transform them into a professional set of computer aided drawings that are printed as a set of plans and used to acquire a building permit.
All drawing sets include house floor plans, house elevations, wall and building sections, applicable detail drawings and a bill of materials list.
These plans can also be used by your contractor to estimate the cost of building or renovating your home.
You can send us your information via fax, e-mail or hard copies by mail.
We will review your request promptly and get back to you with a free quote, usually the same day.
Contact Us to discuss your needs for cad design and drafting services.
---
Sign up for our FREE CAD Tips and Tricks Newsletter:
"The CAD Times"

---

Home | Building Blue Prints


---