Create Your Own Website Online
"1 Amazing Way a Client Can Find YOU"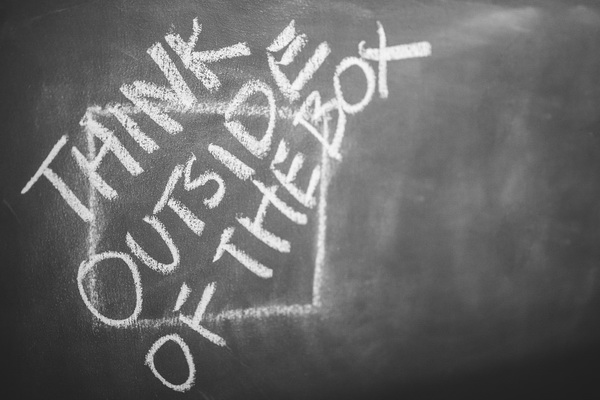 Whether you are looking to create your own website online to attract visitors to a service you offer, a product you would like to sell, or even to become an infopreneur, this article will help you with the basics of setting up and building your site.
This article is a long one, but worth the read if you are serious about learning how to build a site that actually makes money.
Make Money With Your Website on Auto-Pilot
If you are a CAD designer, freelance photographer, travel destination reviewer, fitness trainer, have a product to sell, or free information you would like to offer, building a website can help you make a large footprint in the world of making money.

All you need are the tools and know how to create your own website online and get the ball rolling, and that's what I aim to do here.

In this article I am going to outline 2 different ways to learn how to create a website that is targeted specifically to appeal to your potential site visitor or customer.
Note that these methods can be used to create practically ANY type of website.
First, take a look at your own web search habits.  Do you typically Google a random term such as "camera reviews" or "80s music lyrics" when looking for information?  That's how most searchers look for info and generally trust that Google will deliver the best results.  Many web surfers stick with reviewing the top 10 search results displayed on Google, while others will dig deeper and look into the top 30 results.  Most searchers click on results 1 to 4.
When you do a search you will notice that big businesses are not always listed in the first few results.  Herein lies your opportunity to create your own website online.  Anyone can build a site that gets listed in the top search results.  The more visitors you get, the better.  You can have the most visually appealing web site in the world, but without enough traffic to your site your endeavours may go unrewarded.  Before considering monetizing (making money) you need content and traffic far before.
As I stated in this article it is crucial to get your search term listed in the top 10 results in order to get your name, service or product out there.  In order to do that, you need to create your own website online using a keyword (search term) specific site that is optimized for your specific "niche".  If you are interested in creating a site about photography (your niche) to sell your photos, then your site needs to be specifically focused on photography.  If you have a few pages about photography and then start talking about "golf" or "kittens" on your other website pages, this will only confuse the search engines (Google and Bing) and your chances of making the top results start to dwindle.
To look at this even deeper, "photography" is a very broad niche with LOTS of competition from other already established websites.  Your chances of getting ranked at the top of the search engine results are slim to none if you used such a broad niche.  But when you create a niche WITHIN "photography", your competition drops and your chances of rising in the ranks increases.  An example of a focused sub-niche could be "Canadian landscape photography".
So let's say you want to create your own website online for a photography based site, or any other type of website, but are unsure of what your sub-niche should be?  The answer is research.
There are various online tools and programs that can help you determine what searchers are in fact searching for.  You need to know this information before deciding on your specific niche,  starting to build your site or even deciding on the name of your website (i.e. domain name: www.canadian-landscape-photography.com).  We will get into that in a moment.
Option 1 - Do-It-Yourself Website

This option to create your own website online can be used by those wanting to mix and match the various tools needed to get your site up and running.  It is generally a more expensive approach in the long run than option 2 below, but I've listed it here for those preferring to take this route.
Keyword Research

For keyword ideas to help you decide what your sub-niche, web pages, and a domain name should be, consider using a service such as wordtracker.com.  You can opt for the 7 day trial to see if the program is right for you.
Wordtracker also helps you analyse your competition so that you can see first hand what it takes to get one the 1st page of Google's search results.
Decide on a Domain Name and Register It

Once you've done your keyword research above, you should have an idea of what to name your new site.  Generally your domain name should include some of the main keywords found in your niche.
This is a very important step and should not be rushed.  Be sure to do all the research necessary to come up with a proper domain name when you create your own website online.  "freds-drafting-service.com" won't do.
Keep it professional and try to register a .com extension for best results.  If you can, try to keep all the words in the domain name together without dashes.  If that's not possible because someone else has already registered the same name, then dashes in the name is your second best bet.
When you are ready to register a domain name go to namecheap.com.  Remember to choose wisely after all your research.
Host Your Website

Note: Do not use a free web hosting service when you create your own website online as it looks unprofessional and your content may end up belonging to the hosting company, not you.
Hostgator.com is a good reliable web hosting service to use for your new site.   You can choose different plans depending on your needs for single or multiple domains.
Unlimited disk and bandwidth is also offered, which is great for all that traffic you will be receiving ;)  You will need to change the name servers since you registered your domain name with namecheap.com.
Setup Your Website Platform

Using a website platform such as WordPress is a great way to get free web software to build your site.  WordPress can also automatically be installed in your Hostgator account.
Setup is fairly straight forward and WordPress comes with many free web templates.  Be sure to read all the WordPress documentation to learn how to use the program.
Option 2 - The Solo Build It All Inclusive Package (SBI!)

Our preferred choice is SBI! It's what we use to run our own site and has never let us down. It is one all inclusive price with many more options than the mix and match do it yourself option 1 above. It is highly recommended for those looking to create your own website online.
SBI! makes online business success do-able. Anyone can succeed with an all-in-one process, tools, and guidance.
The process is simplified to such a degree that success (i.e., profits, not the mere presence of a Web site) is achievable even for a beginner. For an experienced person, achieving success is even smoother.
Yes, there are easier ways to create your own website online. However, online profits require more than just having a collection of Web pages. SBI! includes all the tools and a proven process required to build a long-term, profitable e-business.
You get more than just a "site builder." You don't need to worry about looking for separate hosting, paying for a separate keyword research tool, handling site submissions, integrating autoresponders, etc., etc. See the full list of features here -- pick the most relevant ones for you and your reader.
SBI! removes the technical barriers allowing you to keep your attention on building your business. Many functions are completely automated. You don't need to know anything upfront about building a Web site in order to succeed. The tedious, "under-the-hood" stuff is handled automatically so you can focus on other important business-building activities.
SBI! is the only product that takes the time to prepare you to build a profitable business, before you jump into the "create your own website online" mindset. For the beginner, your learning curve will be shorter and you'll bypass any show-stopping errors. For those experienced in site-building, SBI! deepens your level of understanding. No matter who you are, you are guided all the way until you succeed.
The Action Guide presents a step-by-step process, presented in both written and video formats. All you have to do is follow it. Really! The most successful SBI! owners say "all they did was follow the Guide." They don't get sidetracked, or have to guess at what to do next. SBI!'s guided approach helps you reach your goals.
Continuous mentoring via the Action Guide and online help is always available to create your own website online. Learn by reading (written guide) or watching (video guide)! You are carefully guided every step of the way, which make success that much more do-able. Advanced help is also available (when you are ready for it), all designed to save you time and keep you moving forward.
SBI! comes with unlimited Customer Support. SBI! owners often call it the best they've ever experienced. And the SBI! Forums complete the picture. They are the most friendly, help-and-be-helped set of e-business forums in the world.
Too many non-SBI! sites start without profits being "built into" the process from DAY 1. It all begins with the right process. Content -> Traffic -> PREsell -> Monetize is the underlying, logical and powerful process that capitalizes upon the fundamental realities of how people use the Web. C -> T -> P -> M puts you on a solid, profitable business foundation.
Brainstorm It! is SBI!'s powerful keyword brainstorming and research tool. It helps you verify that your site concept has acceptable profit potential before you create your own website online. SBIers are saved from making that common fatal error. With Brainstorm It!'s help, they know they are on track, right from the start. Brainstorm It! also helps you to find topics related to your niche that will pull in traffic and generate income.
Niche Choose It! is your final decision-making tool. It uses a complex decision-matrix theory that makes choosing the best niche for YOU simple... and flawless. Create your own website online with ease!
Choosing your best site concept is not always as obvious as you might think. Brainstorm It! and Niche Choose It! show you the best path to create your own website online, reveal some surprises, and help you make the right choice.
Monetize It! helps you choose the best monetization options for your site concept. Creating a diverse monetization mix will help you maximize your site's profitability and ensure long-term growth.
Page creation is as simple as riding a bike with its training wheels still attached. No need to know HTML. The block-by-block builder trains you how to write a page that is both "Search Engine and human effective." It's simple, do-able and most importantly, effective site-building. The block-by-block builder is perfect for beginners, but even many "advanced" users should start with this tool. It's an excellent way to break bad habits!
Since SBI! is compatible with popular HTML editors (ex., Dreamweaver) and image tools (ex., Photoshop, Flash, etc.), you can easily use advanced page-building techniques, if you like. This allows for maximum creative flexibility for all skill levels.
When it's time to create your own website online with a personalized Look & Feel, SBI! provides fully customizable, easy-to-use templates. You can choose and create a professional-looking presentation, even if you have no design skills. And if you're a designer, you can create and upload your own. This page shows a range of styles.
SBI! includes domain name analysis, optimization, and registration. You will develop the best name for maximum profitability in your niche. (It's often different than what you had planned.)
Fast, reliable, state-of-the-Net Web site hosting is all included with SBI!. You don't have to worry about choosing the right "hosting" features (size, capacity, etc.). Web hosting is included, no nonsense, no hidden clauses to create your own website online.
You learn to "get it right" quickly (or correct bad habits) so you can focus on other traffic-building strategies. (These are also easily mastered due to "automation-and-process.")
To announce your site to Search Engines, you need to submit a specialized file called a "Sitemap XML" file. SBI! does it all automatically, a huge time saver, that enables you to quickly achieve wider distribution and attract more targeted free traffic when you create your own website online.
Search Engine spider/listing/ranking reports let you see how your pages are being handled by the Search Engines. You can see what pages rank best and drive traffic. Each report's insights help you to determine how to increase traffic and monetization. Most pros don't have easy and reliable access to this type of information.
Traffic Stats and Click Analysis help you understand what your visitors like most. Understanding them helps you know what to write about, which in turn leads to more and more business.
SBI! includes Value Exchange (VE) for finding and managing high value inbound links (another criteria for ranking highly at the engines and building traffic). This automated inbound link-building tool saves time for what is otherwise a tedious time-sucker.
SBI! includes an easy-to-use form builder with autoresponders. You can build contact forms, surveys, and polls to easily communicate with your visitors. You don't need to use your e-mail address, which attracts spam. Experienced users will appreciate no longer needing separate form-building tools. Having these tools all in one place saves time and expense, too, when you create your own website online.
List-building and e-mail marketing are included (usually these expensive features are bought separately). Sign up visitors to your e-zine subscription list and then mail an issue to them. This repeat exposure builds a stronger bond with your visitors and allows for direct promotions to them. Deeper PREselling = More Monetization.
PREselling is a concept "invented" by SiteSell, part of the C -> T -> P -> M process. The concept is simple. As small business people, you do not have a brand name that is known and trusted. So you have to build that before you can monetize. Seems obvious, right? So few people do it, or they don't do it right, online.
SBI! has a no-risk, 30-day money back guarantee. It's a risk-free decision that you can make with confidence and peace of mind.
The various HQs ("Traffic," "Tips 'n Techniques," "Resources," "Monetization" and several others) keep you on the cutting edge of all that you need to know. No other "outside reading" is necessary (except for info related to your own business, of course). There are membership sites that charge hundreds (even thousands) of dollars for this type of invaluable information.
New tools are added continuously so you can feel secure that you'll always have the most up-to-date site-building and marketing tools to create your own website online.
Content 2.0 allows your site's visitors to create content for you. Turn any page on your site into an invitation for your visitors to add content. C2 then allows other visitors to comment and rate the page much like on a blog. This means your site will have more Search Engine attractive pages. Having more site pages means the Search Engines will rank your pages higher and that leads to more traffic. A chain of events that simply started through the contributions of your visitors!
Infin It! enables you to plug third party resources into your SBI! site. You can add forums, shopping carts, datafeeds, blogs and other server-side functionality. Infin It! enables you to create your own website online with no limits.
The SBI! private forums provide friendly, helpful support from other Site Build It! users. Help is available from folks who are in the same place as you. This peer-to-peer support gets you over the humps along the way in a stress-free environment. Help is available even for advanced questions. The forums are a business-building support community ready to help you succeed.
The tortoise approach symbolizes SBI!'s steady-and-sure approach. It's definitely not GRQ (GetRichQuick) and keeps you from getting distracted by false promises or dead-end tools and strategies that end up costing more money. Experienced users will appreciate avoiding time-wasters that don't help you succeed. Think of it as a simple, direct, hype-free path that leads to success.
SiteSell.com was established by Dr. Ken Evoy in 1997. His series of books have helped hundreds of thousands of entrepreneurs and small businesses. Make Your Content PREsell when you create your own website online! and Make Your Words Sell!, formerly books sold by SiteSell, are now free. They are literally the dynamic duo of "Web-writing."
Dr. Evoy realized that the average business person needs more than some information in books, no matter how good. S/he needs both the C -> T -> P -> M process and an all-in-one Web site hosting, building and marketing suite of tools that enables them to create your own website online and execute the process flawlessly. To this day, SBI! is unique.
There simply isn't a better all inclusive web site building package to create your own website online, not that we have found.
---
Sign up for our FREE CAD Tips and Tricks Newsletter:
"The CAD Times"

---
---