"The CAD Times"
An AutoCAD Newsletter for CAD Users
"The CAD Times", with 4,200+ subscribers, brings you the latest AutoCAD tips, tricks and articles that can help you become a more efficient CAD user.
---
1 Amazing (yet simple) Way a Client Can Find YOU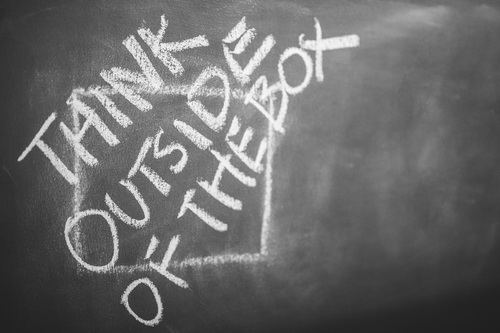 As a freelancer, a lot of your time can be spent looking for new CAD contracts, projects and work.
Banging on doors, cold calls, preparing proposals, and faxing out your CV are all a part of the self-employed lifestyle.
But there is a way to have potential clients, that are looking for CAD workers, find YOU.
Once you are setup, this becomes a passive task for you on auto-pilot.

Read about the 1 Amazing Way a Client Can Find YOU...
 
---
AutoCAD Questions and Answers Section
AutoCAD Text Over Hatch Disappears?

Q. I've created my (solid pattern) hatch in model space.

When I'm in paper space and drag text over the hatch pattern, the text disappears.

I've tried commands:

'Bring to Front'

'Bring over Objects'

Is there a toggle, or something that can make the text visible?

Thanks for your help.

A. Click here to read the answer and submit your own comments...
---
Click here if you would like to ask a general AutoCAD related question or if you would like to read the entire Q&A section.
Feel free to post up your comments if you know any of the answers.
---
We hope you found this newsletter helpful!
Please be sure to "LIKE" us on Facebook and help spread the word!
Did someone forward you this message? Join along with 4,200+ subscribers and Sign up here.
---

Read "The CAD Times" back issues
Share YOUR AutoCAD Tips and Tricks
---
Drop us a line anytime to submit your feedback!
For information on Advertising in this Newsletter, contact us here.
---
"The CAD Times" copyright ©2015 by icadtec.com, a subsidiary of Cadtech Design. All rights reserved worldwide. No part of this newsletter may be reprinted without the express written permission of Cadtech Design.
Cadtech Design : contact us here.
Autodesk and AutoCAD are either registered trademarks or trademarks of Autodesk, Inc., in the USA and/or other countries. All other brand names, product names, or trademarks belong to their respective holders.
---