"The CAD Times"
An AutoCAD Newsletter for CAD Users
"The CAD Times", with 5,000+ subscribers, brings you the latest AutoCAD tips, tricks and articles that can help you become a more efficient CAD user.
---
Getting Paid What You Are Worth (the Easy Way)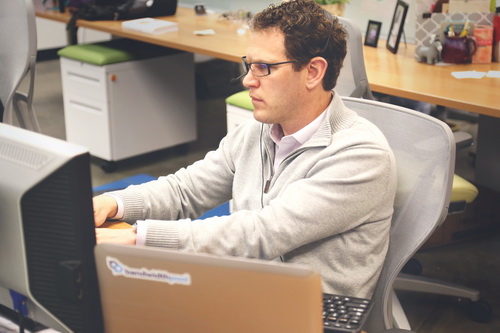 ("Fortune favours the bold.")

---
It can be a daunting task to ask your employer or client for an increase in your CAD salary or rates.

You can be left feeling a little uncomfortable just thinking about the experience, but don't let that stop you.

As you gain experience and become more productive, the appropriate compensation should follow.

Find out how to get paid what you are worth, the simple way...
---
AutoCAD Questions and Answers Section
Can you add pictures into AutoCAD, and control the scale properties?

Q. Basically, I was told that you can take a picture of lets say, a piece of drilling equipment. Upload it into Autocad , scale it to whatever you wish, edit it, and know all the measurements without actually measuring the entire thing.
Example:

My colleague just measured one side, and uploaded the picture and found out all the other dimensions, without needing to sketch out on the field, and/or waste time measuring it, by just knowing that one dimension. He did mention something about line art I believe.

Unfortunately he is no longer working here, but I believe it would be essential to learn how to do.

Is this possible in AutoCAD 2012? If so, how?

A. Click here to read the answer and submit your own comments...
---
Click here if you would like to ask a general AutoCAD related question or if you would like to read the entire Q&A section.
Feel free to post up your comments if you know any of the answers.
---
We hope you found this newsletter helpful!
Did someone forward you this message? Join along with 5,000+ subscribers and Sign up here.
---

Read "The CAD Times" back issues
Share YOUR AutoCAD Tips and Tricks
---
Drop us a line anytime to submit your feedback!
For information on Advertising in this Newsletter, contact us here.
---
Copyright © 1995 - 2017 by iCadTec.com
All rights reserved worldwide.
icadtec.com Home : Contact us here.
Autodesk and AutoCAD are either registered trademarks or trademarks of Autodesk, Inc., in the USA and/or other countries. All other brand names, product names, or trademarks belong to their respective holders.
---