"The CAD Times"
An AutoCAD Newsletter for CAD Users
"The CAD Times", with 5,000+ subscribers, brings you the latest AutoCAD tips, tricks and articles that can help you become a more efficient CAD user.
---
7 Tips to Properly Set Up a Professional Home Based CAD Business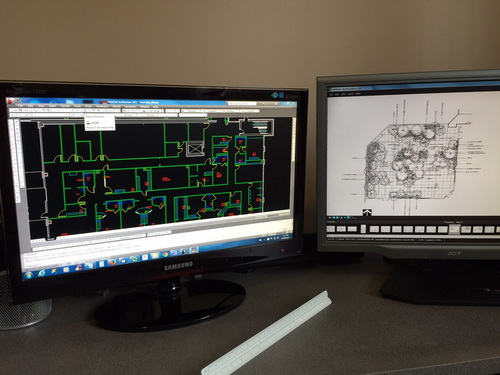 (Photo: Dual CAD monitors for increased productivity.)

---
Tools of the Trade for a Successful Home Based CAD Business
Find out what you need to get your own home based CAD business office setup.
Which CAD software should you use?
How do you choose a CAD workstation?
Which space in your home is best suited to get the job done?
And much more!
Continue to the rest of the article...
---
AutoCAD Questions and Answers Section
AutoCAD Educational Version Plot Stamp
Q. The educational version I have plots with the notes on all 4 sides that the drawing was prepared using an education version. Is there any way to turn that off?
A. Click here to read the answer and submit your own comments...
---

Click here if you would like to ask a general AutoCAD related question or if you would like to read the entire Q&A section.
Feel free to post up your comments if you know any of the answers.
---

We hope you found this newsletter helpful!
Did someone forward you this message? Join along with 5,000+ subscribers and Sign up here.
---

Read "The CAD Times" back issues
Share YOUR AutoCAD Tips and Tricks
---
Drop us a line anytime to submit your feedback!
For information on Advertising in this Newsletter, contact us here.
---
Copyright © 1995 - 2017 by iCadTec.com
All rights reserved worldwide.
icadtec.com Home : Contact us here.
Autodesk and AutoCAD are either registered trademarks or trademarks of Autodesk, Inc., in the USA and/or other countries. All other brand names, product names, or trademarks belong to their respective holders.
---